Featured Communities / Cities / Neighborhoods
East Lousville
St Matthews          40207
Anchorage             40223
Middletown 40245
Springhurst 40241
Lyndon                    40242
Prospect                 40059
West Louisville
PRP                          40258
Shively                     40216 / 40210
Valley Station        40272
Suburb
Newburg 40219
Buechel                  40218
Okolona                  40219
Highview                40228 / 40219 / 40291
Hillview                   40229
Fern Creek             40291
Jeffersontown       40299 / 40220
Hurstbourne 40222
Poplar Level           40213 / 40217
Fairdale                   40118
Glenview                 40222 / 40025
Highlands               40204
Indian Hills              40207
Seneca Gardens 40205
South Louisville
Iroquois                    40214
Parkwood                40214
Churchill Downs Area 40208
Audubon                  40213
Germantown 40204
Cherokee                 40204
Crescent Hill           40206
Portland                   40212 / 40203
Downtown Louisville
Old Louisville          40203 / 40208
Nulu                           40202
Central Park            40208
Germantown 40204
Clifton                       40206
Shawnee                  40212 / 40211
Other Louisville Vicinity Cities
Jefferson County / Oldham County / Shelby County / Spencer County / Bullitt County
Goshen                      40026
Elizabethtown         42701 / 42724
Brooks                       40229 / 40109
Hillview                      40229 / 40165 / 40129 / 40109
Mt. Washington      40047
Shepherdsville         40165 / 40166
Taylorsville                 40071
Shelbyville                  40065 / 40066
Finchville 40022
Fisherville                   40023
Simpsonville              40067
La Grange 40031
Crestwood 40014
New Albany, IN         47150 / 47151
Jeffersonville IN        47130
Clarksville, IN 47129
Luxury Neighborhoods Across Louisville KY
Polo Fields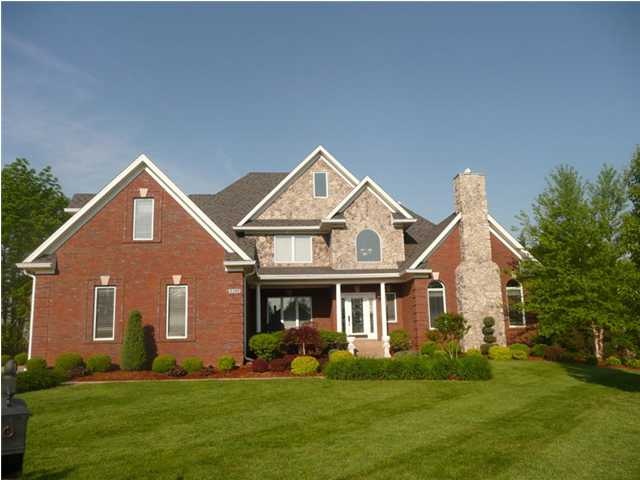 Louisville's most family-oriented country club. Located in Louisville's east end, Polo Fields offers a wonderful blend of executive lifestyles with family fun. The Polo Fields features some of Louisville's premier home builders in a country club environment. Enjoy golf, tennis, swimming, and more in Louisville, Kentucky's premier country club real estate location. If you're looking for real estate in Metro Louisville, starting with the Polo Fields.
Median Home Sale Price: $550,000
MLS Area: Area 08
Zip Code: 40245
The Highlands
Around The 1920s A Lot Of Developing Was Taking Place In The Highlands. Today It Still Stands As One Of The Most Popular Neighborhoods In The Louisville Area. Over The Years The Highlands Has Carefully Preserved The Features That Make The Neighborhood Unique. There Are Many Architectural Styles To Fall In Love With. Ranging From Bungalow, Colonial, Tudor Style, And Also Craftsman Style Homes.
Median Home Sale Price: $1,602,247
MLS Area: Area 03
Zip Code: 40207
Mockingbird Gardens
Mockingbird Gardens Is One Of Louisville's Luxury Communities. Situated Just South Of I-71 And To The East Of Mockingbird Valley Road. This Long-Established Neighborhood Is Filled With Exquisite Properties. Ranging From Traditional-Style Homes To High-End Custom-Built Properties.
Median Home Sale Price: $1,207,500
MLS Area: Area 02
Zip Code: 40205
Hurstbourne
The Hurstbourne Neighborhood Is Conveniently Located Near Many Shops, Restaurants, And Local Businesses. One Of The Most Desirable Areas To Live In Throughout The Louisville Area. Also, Home To One Of Kentucky's Premier Private Golf Courses And Country Clubs. Hurstbourne Country Club Is Member-Owned And Situated On 200+ Acres In The East End. The Only Club In The City Of Louisville With 27 Holes Of Golf, Truly An 18-Hole Championship Course.
Median Home Sale Price: $1,137,500
MLS Area: Area 08
Zip Code: 40222
Harrods Glen
Located On 60 Acres Of Gently Sloping Farmland With An Average Size Of One Acre Lots. There Are Only 46 Lots In The Harrods Glen. Part Of The Original Fincastle Farm And Is Situated Off Of Wolf Pen Branch Road In Prospect. The Original Farm's 81 Acres Were Restored, Offering Stunning Hilltop Views Of The Ohio River.
Median Home Sale Price: $1,877,500
MLS Area: Area 09
Zip Code: 40059
Cherokee Triangle
Two Miles From Downtown Louisville Sits Cherokee Triangle Historic District. The Shaded Streets Of Cherokee Triangle Are Lined With Mature Trees. Some Even 100+ Years Old. The Preservation District Is Filled With Historic Homes That Showcase A Diverse Range Of Architectural Styles.
Median Home Sale Price: $1,300,450
MLS Area: Area 02
Zip Code: 40204
Mockingbird Valley
Some Of The Most Beautiful Homes In Mockingbird Valley Are Built On A High Bluff Overlooking The Ohio River. The Intentional Preservation Of The Historic Landscape, Which Contributes Significantly To Mockingbird Valley's Identity. Large Setbacks And Well-Kept Lawns Give This Neighborhood A Distinctive Look. Enhanced By Outcroppings Of Natural Stone, Soaring Tree Canopies, And Walls And Bridges Constructed Of Local Materials.
Median Home Sale Price: $1,400,000
MLS Area: Area 03
Zip Code: 40207
Poplar Woods Estates
Poplar Woods Is Situated In Goshen Ky. Only The Third Conservation Development In Oldham County's History. This Stunning 203-Acre Property Is Truly Unique. Poplar Woods Consist Of 108 Acres Of Permanent Open Space, And 93 Estate-Sized Lots Offer Wooded And Gently Rolling Topography.
Median Home Sale Price: $1,182,500
Mls Area: Area 20
Zip Code: 40026
Cherokee Gardens
There Are Many Different Architectural Styles Of Homes Throughout Cherokee Gardens – Styles Ranging From Colonial Revival, Queen Ann, Tudor, And Many More. Beautiful Homes Accompanied By Treeline Streets And Breathtaking Landscapes.
Median Home Sale Price: $1,262,500
MLS Area: Area 03
Zip Code: 40206
Spring Farm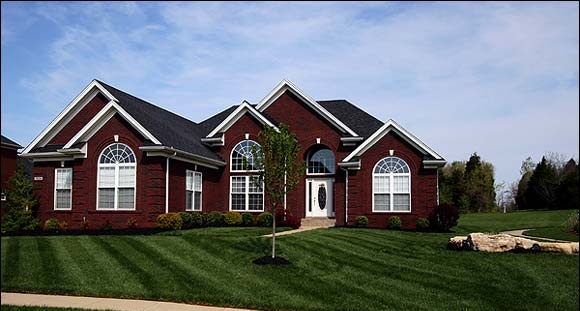 Spring Farm Is Made Up Of Several Developments. Spring Farm Pointe, Spring Farm Lake, And Spring Farm. The 2015 Homearama Showcased The Spring Farm Community When First Developed. On 45 Acres, This Prestigious, Affluent Prospect Neighborhood Has 42 Estate-Size Lots That Are Averaging One Acre Apiece. In A Spacious Area, There Is Also A Lovely Two-Acre Lake.
Median Home Sale Price: $1,300,000
MLS Area: Area 09
Zip Code: 40059
Lake Forest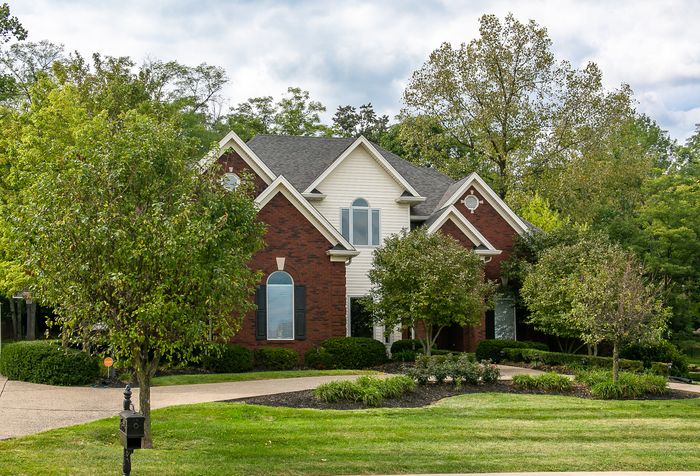 A Popular East-End Luxury Neighborhood With Approximately 1700 Homes, Lake Forest Is Spread Out Across 2000 Acres. Lush, Well-Maintained Landscaping. It Is Also The Location Of The Lake Forest Country Club, A Full-Service Private Club That Offers Golf, Tennis, Swimming, Dining, And More To Members And Their Guests.
Median Home Sale Price: $1,117,500
MLS Area: Area 08
Zip Code: 40245
Anchorage
Under The Shade Of Oak And Magnolia Trees, Anchorage Continues To Thrive As One Of The Most Popular Historic Neighborhoods. From Large Country Estates To Smaller, Neighboring Houses. It Is Not Unusual To Find Some Homeowners That Have Lived In Their Home For More Than 20 Years.
Median Home Sale Price: $1,282,500
MLS Area: Area 08
Zip Code: 40223
Indian Hills
Makin It Into The Top Three Is Another Well-Known Expensive Neighborhood. If You Have Ever Been Through Indian Hills You Will Notice The Slightly Windy Streets Lined With Mature Trees And Beautiful Homes. Indian Hills Is Just South Of The Ohio River And East Of The Louisville Country Club.
Median Home Sale Price: $1,266,000
MLS Area: Area 03
Zip Code: 40207
Norton Commons
Coming In Second On The List Is Norton Commons. This Extremely Popular Neighborhood Offers A Picturesque City Center And Attractive Residential Streets That Are Seamlessly Connected By Amenities, Parks, And Walkways. Norton Commons Is Home To Many Great Thriving Local Businesses. To Preserve The Architectural Standards Intended For The Community. Each Home That Is Built By A Member Of The Norton Commons Builders Guild. Committed To Paying Close Attention To The Quality And Detail Of The Home.
Median Home Sale Price: $1,177,500
MLS Area: Area 09
Zip Code: 40059
Glenview
It Should Come As No Surprise That Glenview Ranks At The Top Of The List. Having A Long Tradition Of Extravagant Properties. Dating Back To The Mid-1800s When Wealthy Families First Started To Move East To The Area To Construct Summer Homes. Glenview Is Lined With Curvy, Winding Roads That Cut Through Picturesque Scenery, Natural Rock Hillsides, And Stone Walls Covered By A Canopy Of Trees. View Some Of The Homes For Sale In This High-Priced Neighborhood Below.
Median Home Sale Price: $1,280,000
MLS Area: Area 09
Zip Code: 40025
Data: September 2022